ISLAND OF PORTO SANTO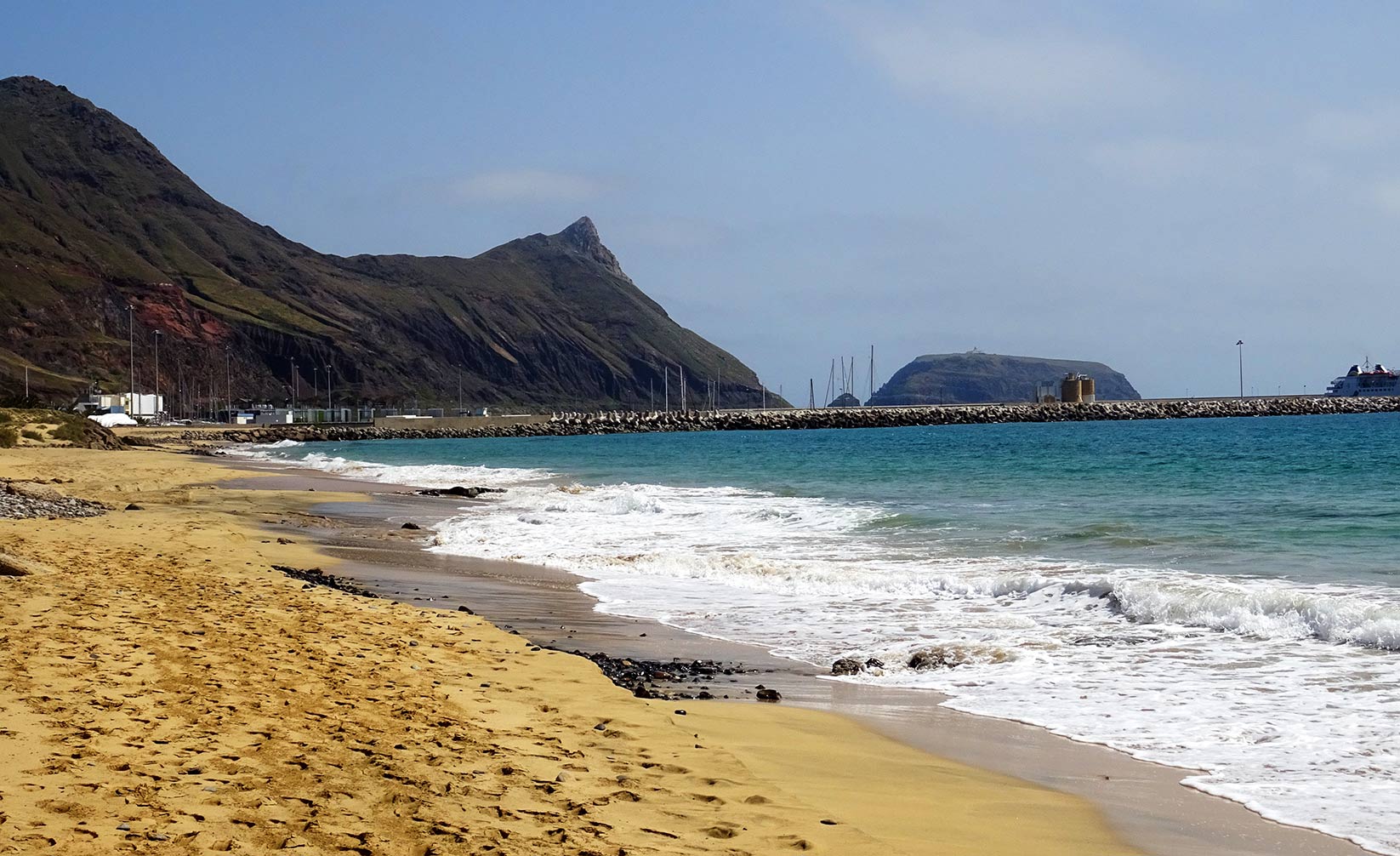 This is a line of articles discussing a sailing trip from Lisbon in Portugal to Arrecife on Lanzarote. Six new yachts manufactured by Dufour of France had to be delivered to LAVA CHARTER, a charter-company with German roots operating from Arrecife. This fleet of six brand new Grandlarge sailing yachts ranging from 38 to 51 feet has been sailed by dedicated skippers well known to the company who recruited their respective crews amongst friends and committed sailors. I was offered the chance to be part of one of this crews, manning a Dufour Grandlarge 460, the SY MOJITO.
A gentle sew-saw of the boat reassures me that we are still on our yacht, I am still out here on the Atlantic Ocean and as consciousness finally returns my memories do as well. Yesterday – or should I say today? – we landed here on Porto Santo, the "Holy Island" at 2 a.m. and had to tie up our Dufour in the fishing harbour (read the article here). Prone to a 2.50 metre tide, rocking our boat hard against the concrete wall.
Skipper Wilfried couldn´t get a good night´s sleep today as he was up and checking the lines every single hour. He was now the one commandeering the crew to get up soon because a berth in the marina has been emptied for us. Minutes later we sat alongside a floating pontoon: Now we had really arrived! The sun is shining, temperatures rise fast and as we gather in the cockpit to enjoy our first cup of coffee since we´ve left Lisbon we take a deep breath and look around: What a beautiful island this is! And what a difference to our first impressions when we arrived here today during pitch black darkness and violet eddies in the marina.A